Visit the University of Northern Iowa
And find proof that your happy place is a real location.
It feels like a little red, rather purple, carpet was rolled out just for you.  During your visit, you're going to discover UNI is smack dab in the middle of wonderful. It's a perfectly sized campus – not too big, not too small – situated in a welcoming community with one of America's most charming main streets. 
Get a look around.

You'll explore our beautiful UNI campus, including the dorms, with our current student tour guides (known as Panther Ambassadors). They'll share their own experiences and tips with you along the way. 
Explore a major.
Meet with experts in your major of interest to discuss the courses you'll take and possible career paths. If you wish, you can also meet with an admissions counselor who will happily answer any question you have. 
Enjoy a meal on us.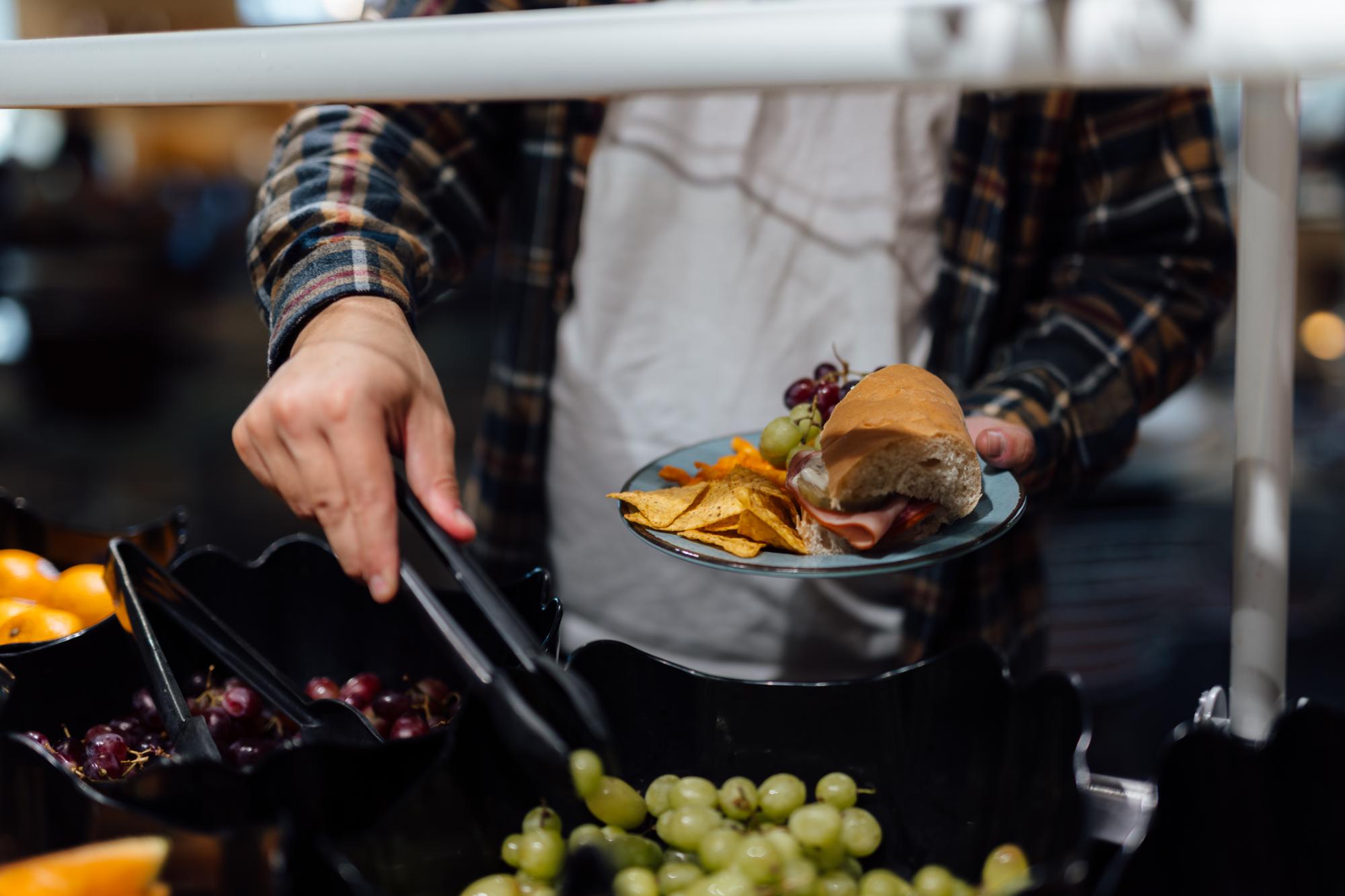 Voted best college food in Iowa, you're sure to love the chef-worth lunch you'll have at one of our two dining centers – Piazza and Rialto. Don't forget to grab an ice cream cone in one of 25+ flavors before you go! 
Plan your visit to UNI
A place built just for future Panthers and their families. Whether you're taking in a Panther Visit Day or Daily Visit, your UNI experience starts here. Find all the information you need for your upcoming visit. 
Leave home and find one that feels like your own. Cedar Falls is a safe, college-friendly town of 39,000-ish residents. Here, you'll experience 110+ miles of trails, acres of parks, unique dining experiences and a wide variety of events.
Our Panther Ambassadors can't wait to show you around. They are excited to share what they love about UNI and why it could be the right fit for you.